Fikse Wheels, a force to be reckoned with on the track and so are our championship-winning drivers.
WE ARE PROUD TO SPONSOR AND SUPPORT OUR DRIVERS IN WINNING RACE CHAMPIONSHIPS. TAKE A LOOK AT JUST SOME OF THEIR ACCOMPLISHMENTS BELOW.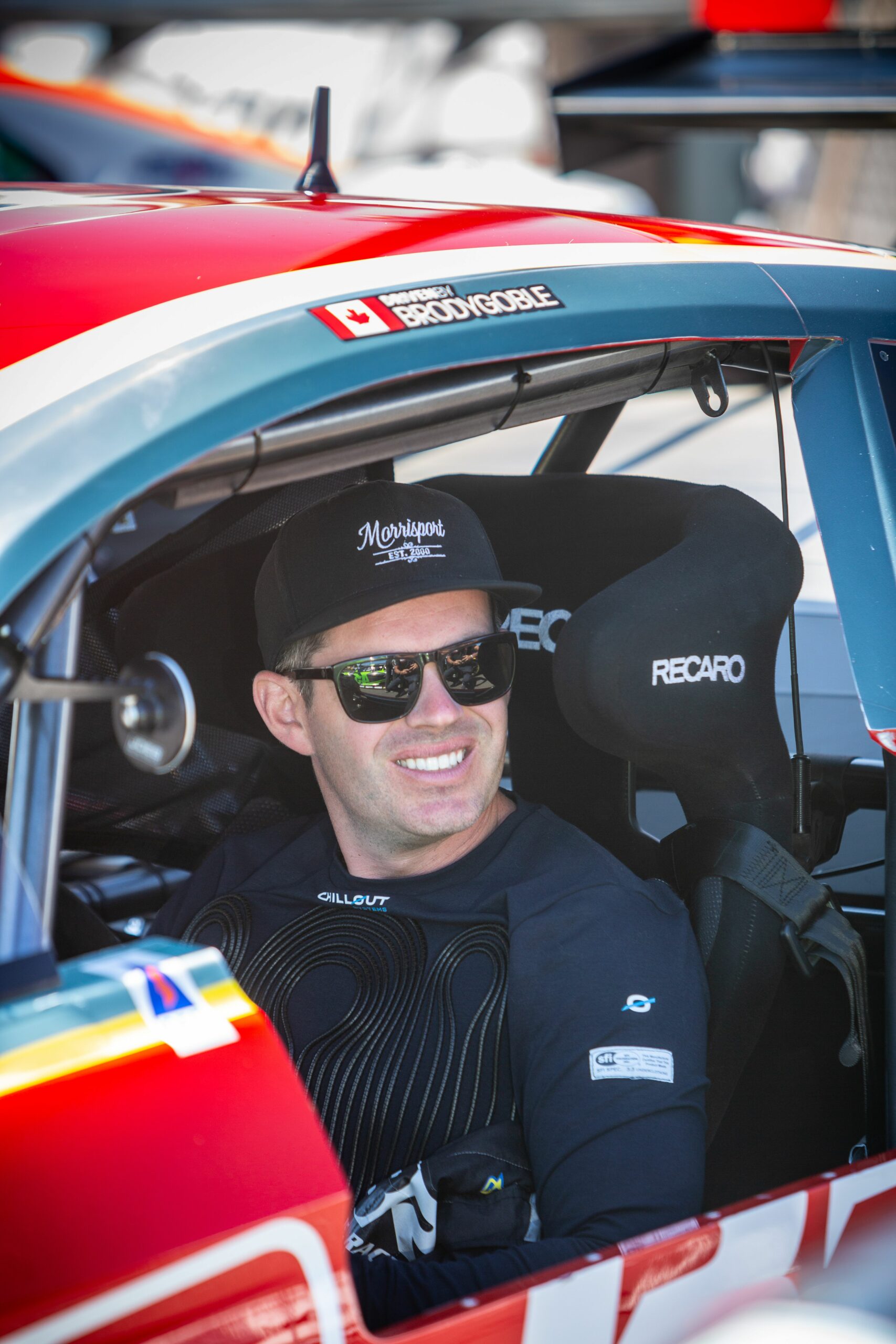 BRODY GOBLE
TRANS-AM | FORD

Brody began racing karts and moved into the Snap-On Stars of Karting series racing throughout North America. He is a Formula BMW scholarship recipient who began sports car racing with SCCA Spec Miata and venturing off the traditional path with drifting. In 2015, Brody earned a Pro license at season's end during his Rookie Formula Drift season. Having never stopped road racing, 2022 brings a new focus now with the Trans-AM TA2 series and Brown Bros. He is currently racing in a TA2 Ford Mustang. Outside of racing, Brody works in the car business (go figure), and is a precision driver for film, professional driving instructor, and all around car enthusiast.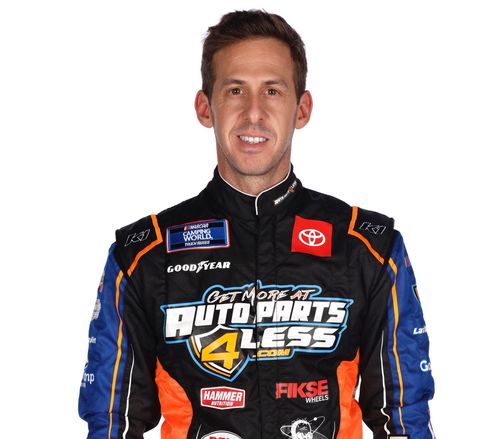 MATT JASKOL
NASCAR | NASCAR

Starting in Motocross at age 5 and karts by age 10. IndyCar Driver, Paul Tracy, signed Matt to his Pro Karting Team at just 15yrs old alongside teammate, Aj Almendinger. With multiple Karting championships he was awarded the Skip Barber Formula car scholarship in 2003. Finishing 2nd in the competitive open wheel championship he was scouted and signed by Red Bull as an American F1 development driver. One of only 4 drivers at the time along with Scott Speed. Matt had lots of success winning at tracks during F1 weekends such as Indianapolis, Montreal, and victories at Laguna Seca and the Street of Toronto. In 2005, Jaskol would try his hand at stock cars becoming the first Rookie in History to win the ASA Speed Truck Championship. Matt is also a professional skydiver and skydiving instructor with over 3000 skydives. On Sept 25th, 2021 Matt became the first racing driver in history to skydive into his own race during Jaskol's Part-time season in the NASCAR Xfinity series. At this event, he raised $10,000 for Childrens charities. His new commitments will see him competing part time in the Nascar Truck and Xfinity Series.
Learn more at MattJaskol.com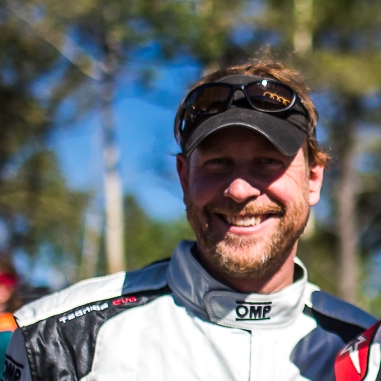 DAVID HACKL
PIKES PEAK | AUDI

Over the past 30 years, David has raced everywhere from the Nurburgring in Germany to famous American tracks like Laguna Seca and Road America. David drives a 1983 Audi Quattro, which has been specially modified to fit FIA WRC race specifications. David also founded the QClub NorthAmerica which offers owners, enthusiasts, and the public driving events around the country.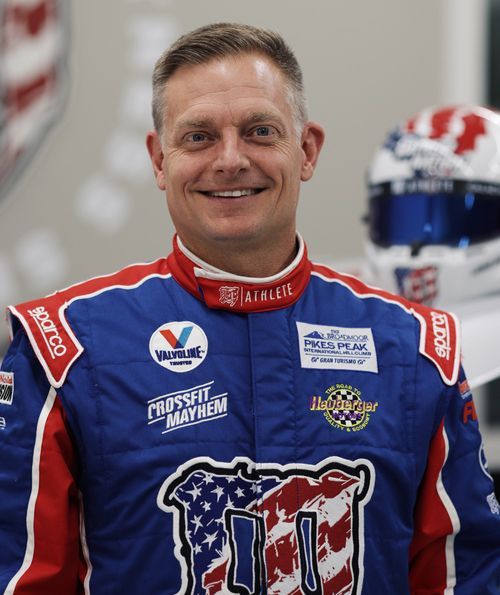 LAYNE SCHRANZ
PIKES PEAK | CHEVY

Layne grew up as the son of Pikes Peak Hill Climb legend, Randy Schranz. Layne started his racing career on motorcycles in 1979 with hopes of one day competing in a Stock Car on Pikes Peak like his father. In 1983 Layne transitioned from two wheels to four and started a 10 year career racing four wheeled ATV's. 1997 would be the year all the preparation culminated as Layne climbed into his father's Chevy Lumina and finished 4th place in the Super Stock Car Division on Pikes Peak. Layne's great debut finish also earned him Rookie of the Year honors. From 2004 to 2010, Layne stacked up a remarkable and equally frustrating, five 2nd place finishes. 2012 was finally the year Layne dreamed of when he was the fastest car in all practice runs, the top qualifier and the race winner in the Stock Car Division. The quest to conquer Pikes Peak and take home a Super Stock Car Championship continues.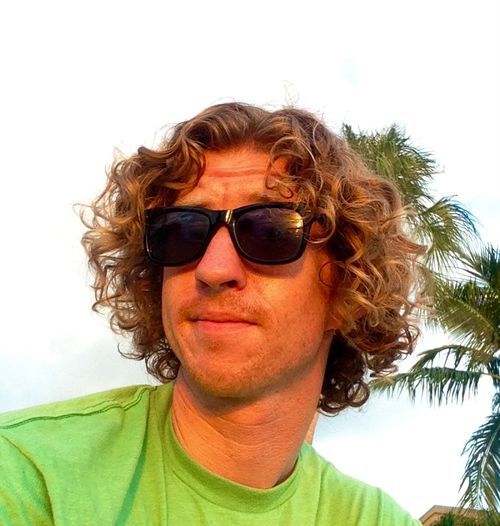 MICHAEL MELVIN
LUCKY DOG ENDURANCE | PORSCHE

Once he turned 18, Michael started autocross racing in DC. After finding success in autocross racing, he stepped into Skip Barber Racing School with his dream of becoming a race car driver. In every race for a couple of seasons, Michael was a contender for the podium and win. Michael wanted more so he stepped away from the driver's seat for a couple of years to learn how to build the cars he wanted to race. In that process, he became one of the most awarded students in the history of Nascar Technical Institute and landed a job with the top Nascar team in the country, Hendrick Motorsports. 3 years, 36 Cup wins, and 1 Championship later he moved back to Sportscar Racing with IMSA as a mechanic and won 3 more championships at the pro level! Michael's love of driving never went away, but now he knows the cars from the inside out. He can build them, he can tune them, and he can drive them to their limit with consistency because of it. The plan has changed a lot over the years but the goal has always remained the same. Race to win. All these years later, his sights are still set on racing at the pro level at the Daytona 24hr.
Fikse Wheels Catching Attention In Atlanta
Traveling so fast they had to be reclassified into a higher category. Michael Melvin and his team turned heads at the Atlanta Motorsports Park for the Lucky Dog Racing League.

Challenges were faced and conquered, and the team is looking than ever for their next race with Fikse Wheels.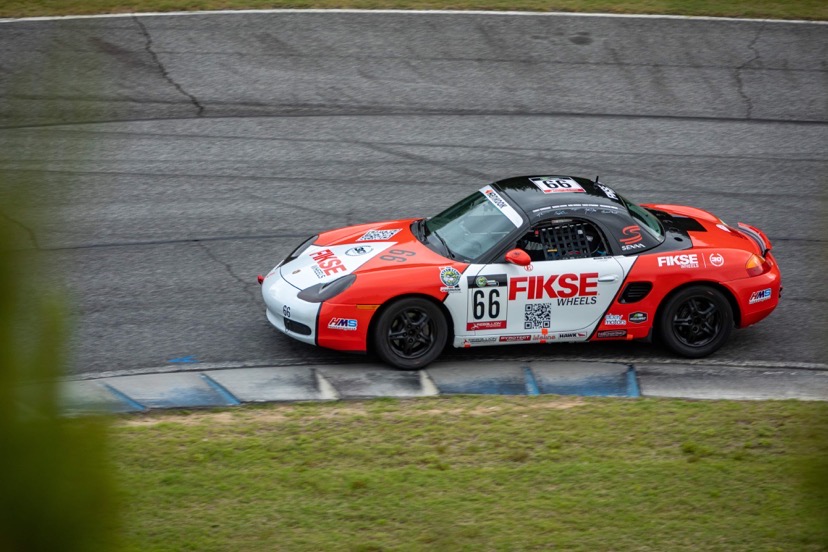 From Virtual Racing To A Real Race Champion
Since he was 17, Perrot Louis has raced virtually from the comfort of his home. After years on the simulator, Perrot joined the Porsche Sprint Challenge France.

He proved he could take his virtual racing to a real track and became a champion of the Porsche Sprint Challenge France in the Porsche 991.2 Cup.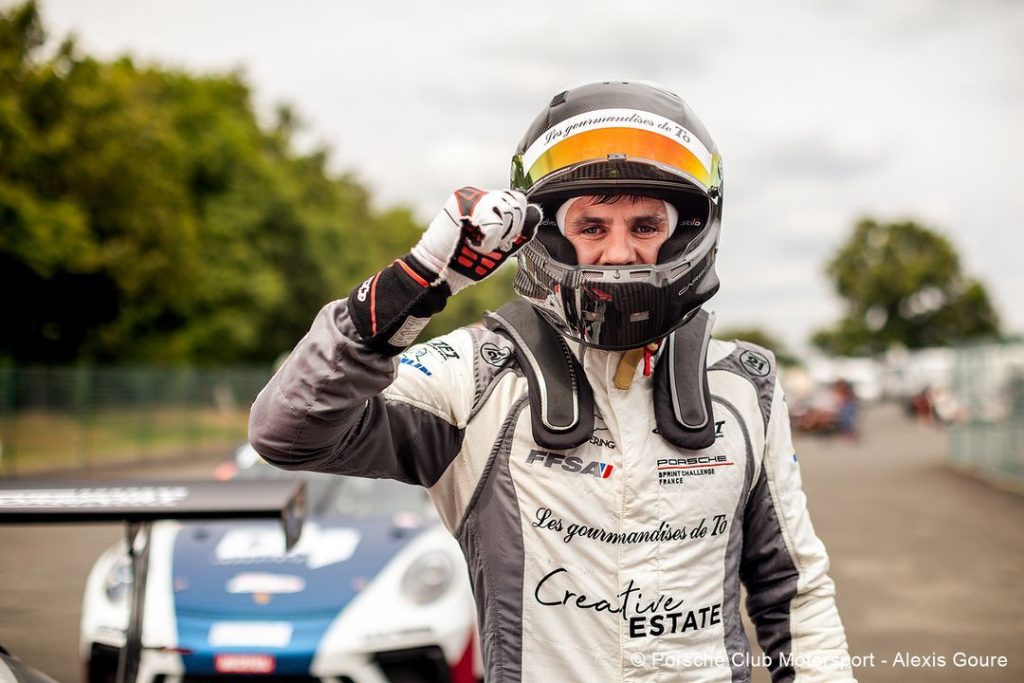 Celebrating The Final Race With A Legacy
Layne Schranz celebrated his final race at the 100th running of the Broadmoor Pikes Peak International Hill Climb.

Layne following in his father's footsteps and has left a racing legacy for everyone to remember in his retirement.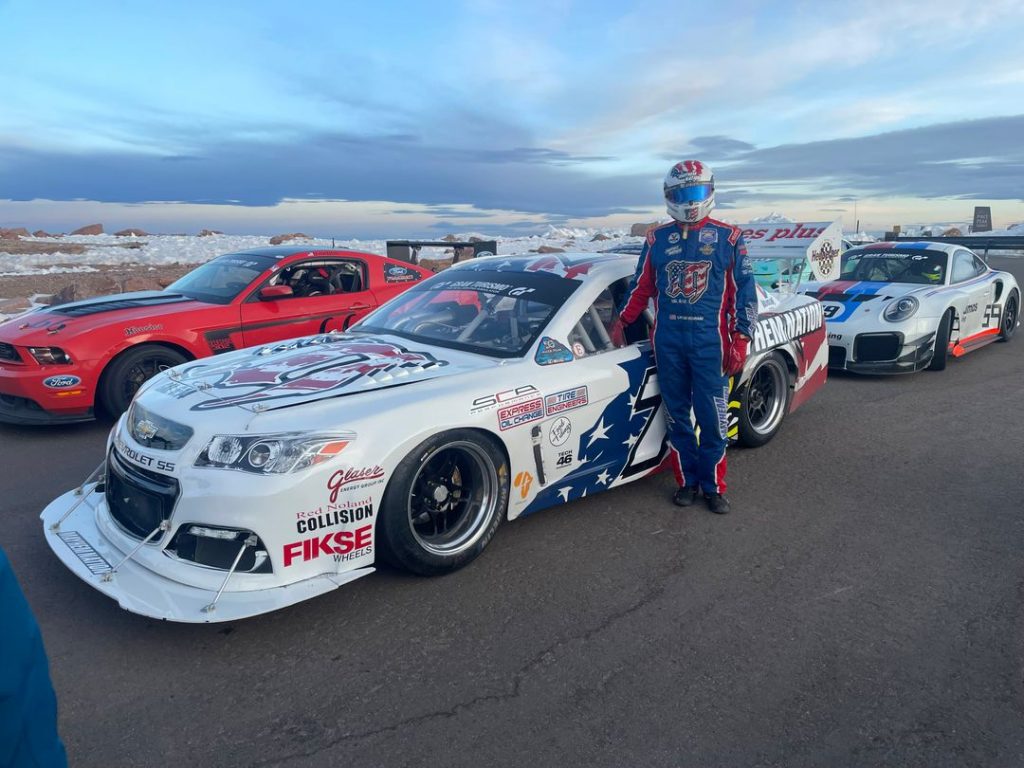 Making NASCAR History With A Jump To The Race
Matt Jaskol made NASCAR history by being the first professionally rated skydiver to skydive to his own race!
‍
Matt not only made history with an exciting landing, but also raised $10K for charity.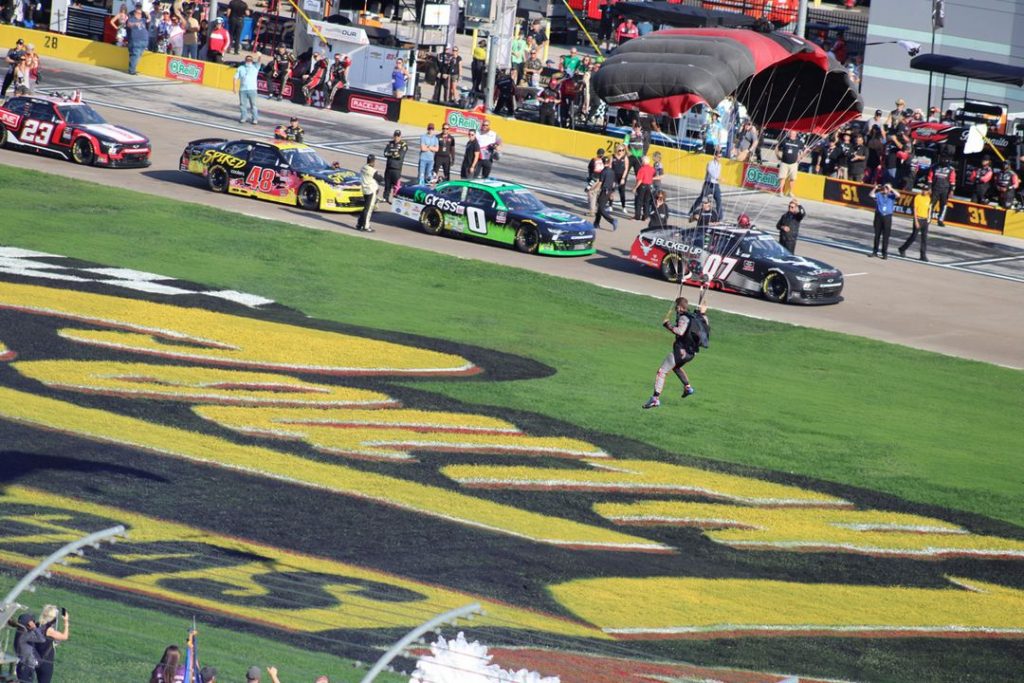 Brody Goble Wins TA2 At The Ridge In Dominant Fashion In Trans Am Debut
Brody is a TA2 driver and had an incredible run leading from flag to flag in his Trans Am race debut.

"Everything went the way it was supposed to go." Brody was successful in making it to the top of the podium.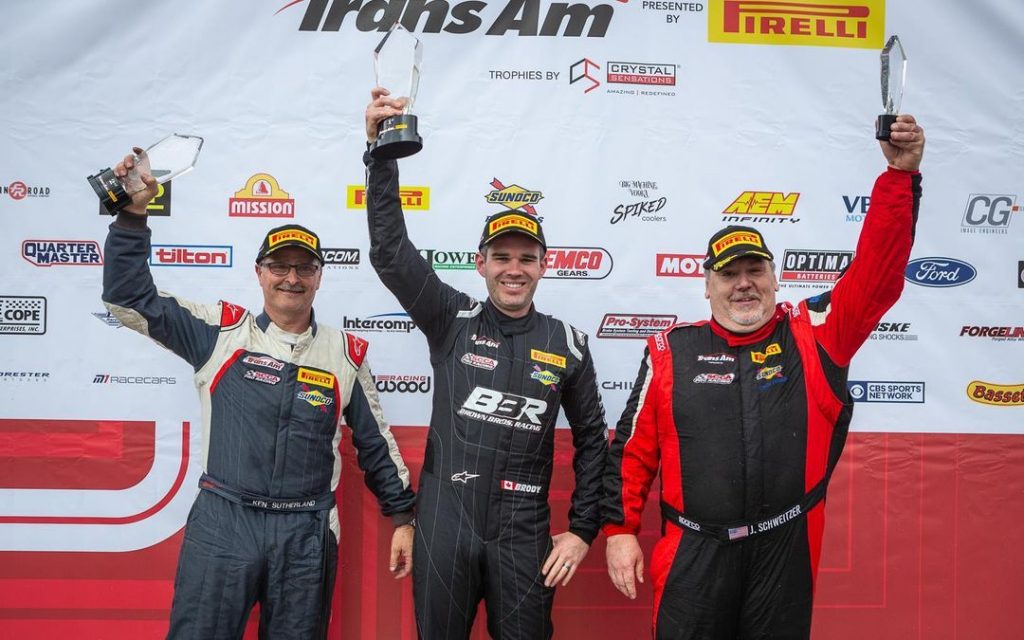 The Climb To Racing Success
David Hackl completed his 9th running of the Pikes Peak International Hillclimb in his 1983 Audi Quattro A2.

Finishing 9th in his class, he's looking forward to his invitation to the 2023 Hillclimb.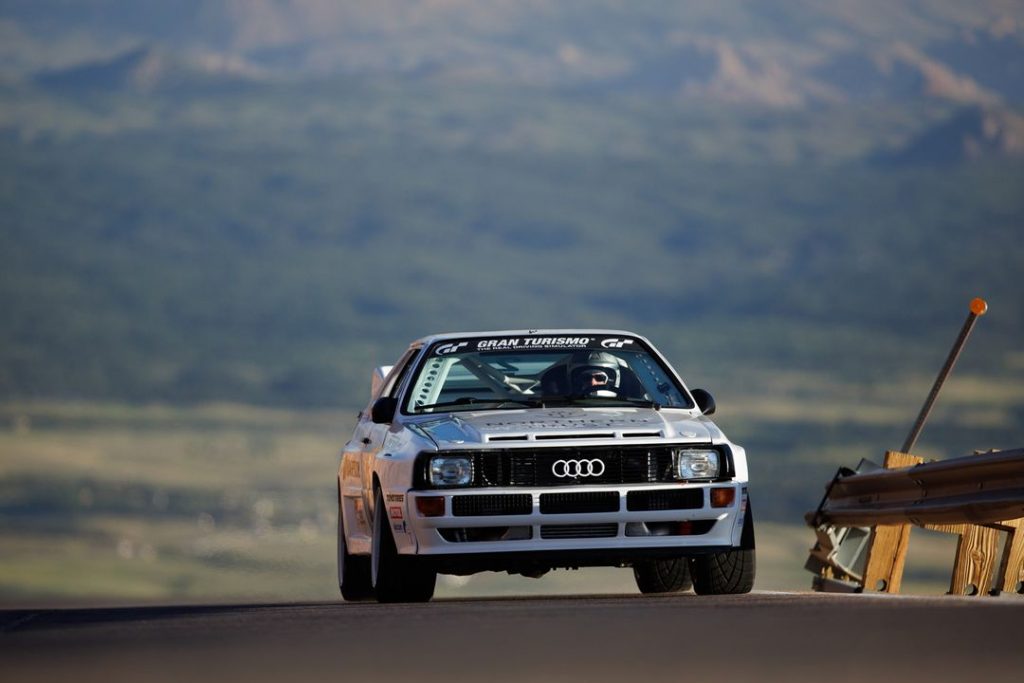 PODIUM WINNING CUSTOM FORGED WHEELS
Learn more about custom 3-piece forged wheels and the Fikse advantage